Your pet's dental health is important for their overall health.
Did you know periodontal disease can lead to heart disease? Keeping your pet's mouth healthy is very important for prevention of future health problems. If your animal requires advanced dental care, our specialized dental equipment makes your pet's treatment quicker, more efficient, and less painful. We offer dental services for cats and dogs that include surgical extractions, oral surgery, and routine teeth cleaning. Contact us today to see if your pet needs dental treatment.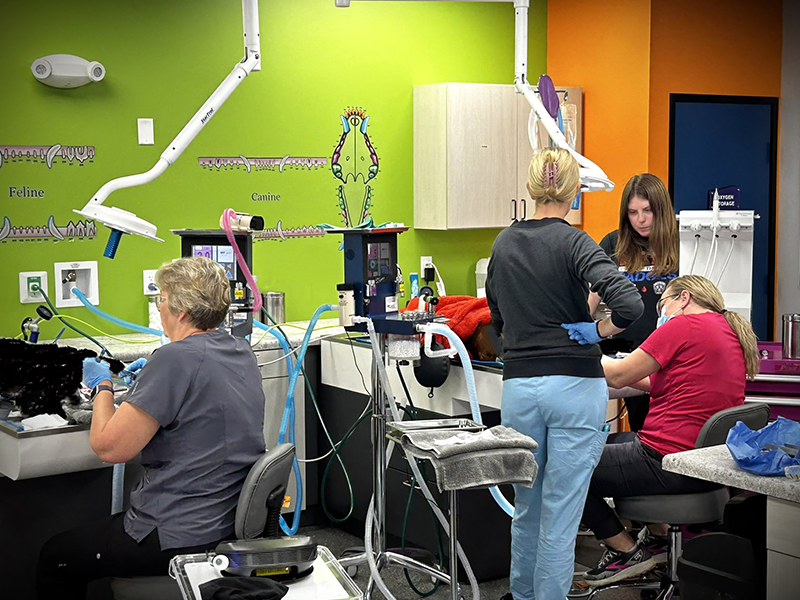 Are you brushing your pet's teeth at home?
Regular brushing can help prevent tartar and plaque buildup and gingival disease. You can start by introducing your pet to tooth brushing gradually, using a pet toothbrush and paste that is specifically designed for animals. It is important to choose a time when your pet is relaxed, such as after a meal or exercise. If your pet resists having their teeth brushed, stop into our clinic for a wide variety of dental chews, treats, and toys that will help keep your pet's mouth healthy.