An experienced team providing local pet surgeries in Aberdeen, SD.
Pet surgery can be a daunting experience for both pets and their owners regardless if it's routine. Our experienced veterinary team takes a compassionate, personalized approach to surgical care. We offer a wide range of veterinary surgical services as our team is experienced in both soft tissue and orthopedic surgeries.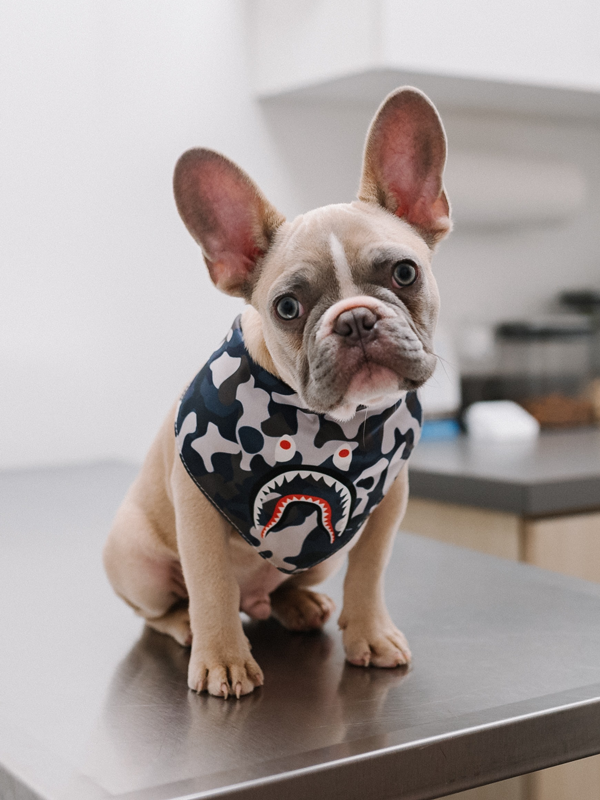 Pre-Surgical Care
We provide top notch pre-surgical triage, customizing each animal's anesthesia protocol to fit their individual health needs. We help develop your animal's customized plan by asking very specific questions about your pet, offering pre-anesthetic blood testing, providing a quiet environment and post-operative treatments to help make the recovery process as smooth and comfortable as possible.
Anesthesia
There's no doubt that pet owners can be very anxious about putting their pet under anesthesia. At Dakota Pet Care, we take pride in using advanced veterinary anesthesia monitoring equipment. We also have extensive anesthesia training to pick up any problems and correct them as early as possible. Each patient is given the intensive care they deserve from start to finish. You can feel comfortable knowing your animal will be continuously monitored by our caring staff from the minute they go to sleep to the time they wake up.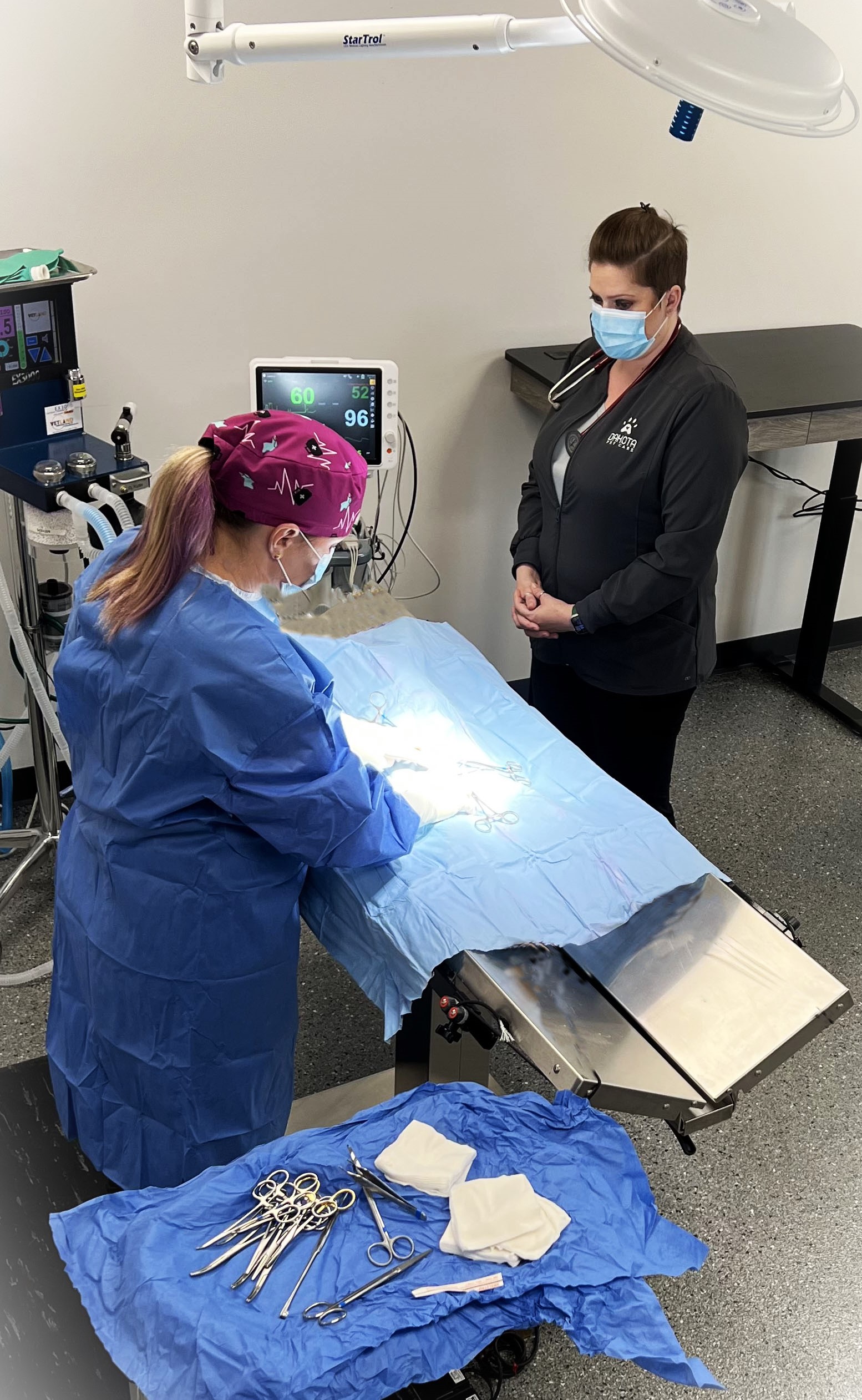 Surgery
Our experienced surgeons have over a decade of experience, and are continuously improving their skills by furthering their education by learning the most up-to-date surgical techniques.
Post-Surgery
Our patients are carefully monitored until they walk out of the hospital. We take every measure to make sure your animal is as stress-free and pain-free as possible during their recovery process at home. We always offer free post-operative rechecks if necessary to keep your mind at ease if any questions or concerns arise.